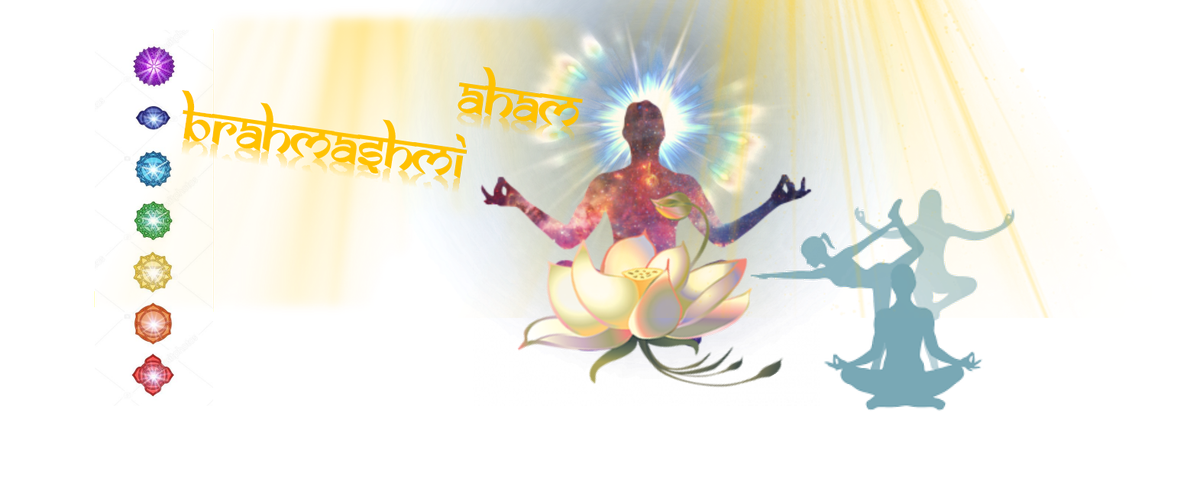 In our last three sessions, we talked about three types of yoga. But to be very actual, those three types of yoga are not discreet and practically, when all those three are practiced together, then only one reaches close to salvation. To be more accurate, the three types of Yoga, Gyan, Karma and Bhakti are not even three types – the integrated Yoga is dissected just into three forms. Hence, one who practices all the three forms is a perfect yogi. But, how to practice all the three forms together? And before this question comes – Why to practice these three forms together? Today, in our exclusive lesson, we will cover these two questions with in-depth details.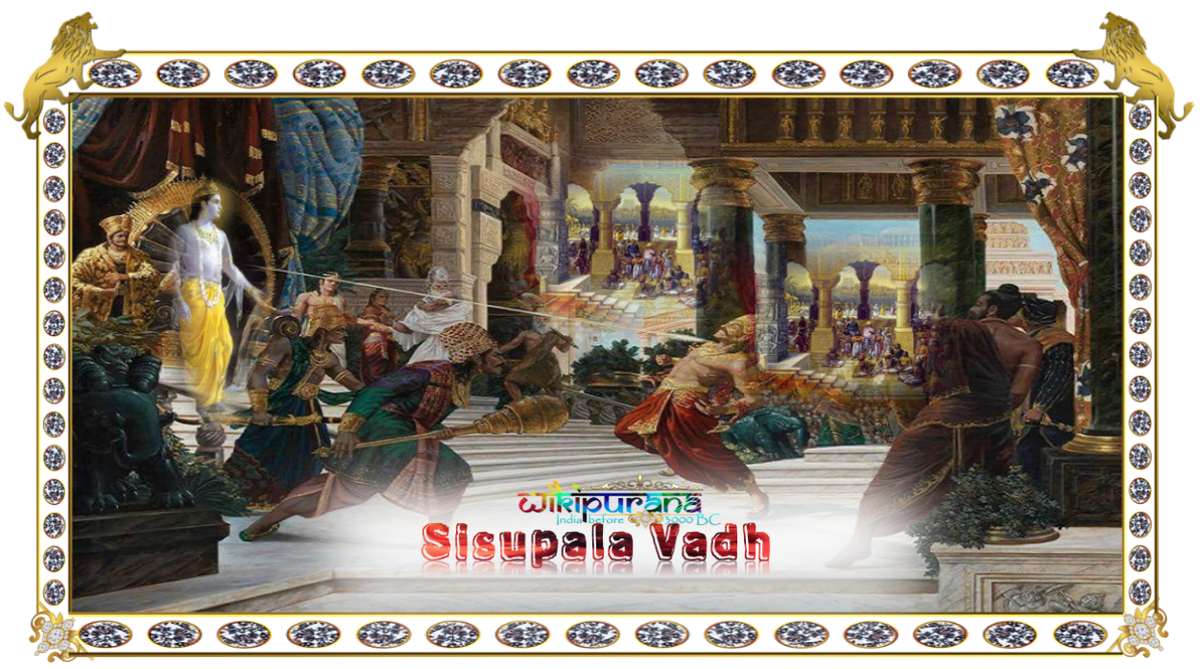 Sisupala Vadh Parva in Sabha Parva endues with different facts and figures, when supported with Rajasuyika Parva. The entire historical story of Mahabharata is a game plan of Shri Hari himself, where all Pandavas were instruments only. However, in that entire historical base of instrumentation too, there were some of the Powers, who were destined to be perished at the hands of Krishna himself. Sisupala was one of them, who in his earlier birth was Ravana and according to the curse to Jaya and Vijay, this was their last incarnation and foes to Hari. With the death of Sisupala, almost all who were destined to die in the hands of Krishna perishes, except Paundrik, thus taking the Bharata to the last editions.
Janmastami is the birthday of Shri Krishna, the greatest incarnation of Lord on earth. Krishna is not any deity and nor even any saint. He is rather an embodied personality of Nirvana. Lord Ramakrishna said, that only an incarnation can keep his body, even after attaining salvation. Krishna is one among few worldly characters, who lived a full life after nirvana. In fact, he was born with complete salvation on the eve of Janmastami. Every time such a person is borne, he takes birth with specific intentions. In case of Krishna, he was born as an incarnation of Karma or scientific work. Life activities can be narrated afterwards even. Let's start Krishna episode on Janmastami with his birth.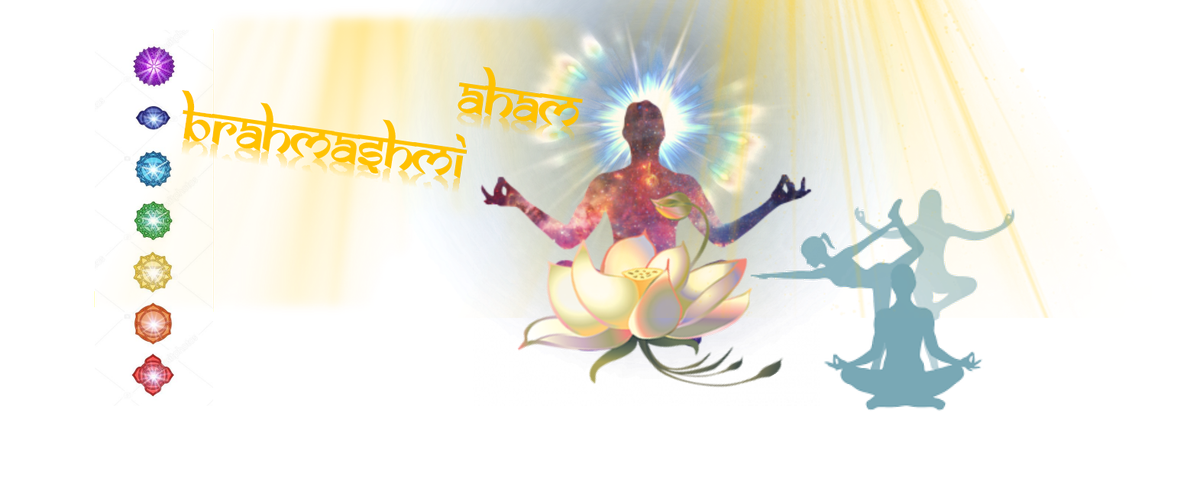 Bhakti Yoga is the third and the most powerful form of yoga. But what is the source of its power, Many call those powerful to be mystical. But is that so? This will be one of the points, on which we will be throwing light today. Apart from that, there is need to know, what Bhakti Yoga actually is? Is Bhakti Yoga essential and Who can practice Bhakti Yoga. When answer to all these can be given answer of the first question also comes out naturally. So, today we will be covering on these four key areas.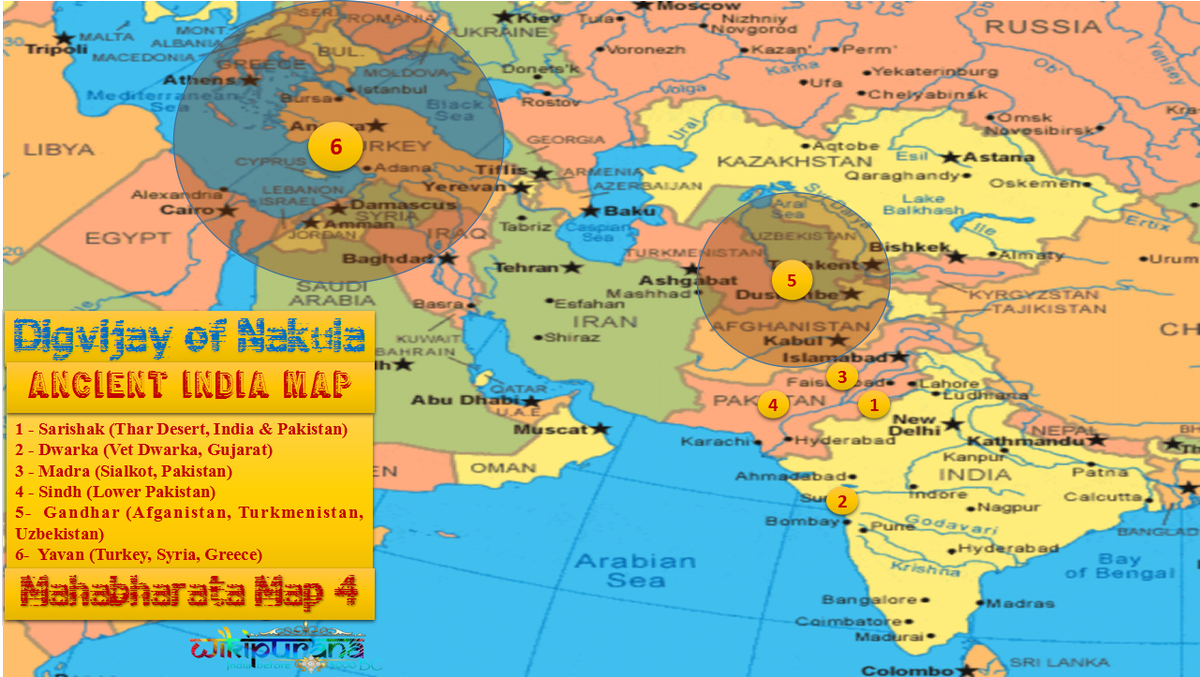 Drawing Ancient India Map needs two things, a thorough reading of the Scripts that explains the location of Places and a detailed overview of the present Map. Here is another Ancient India Map that has been developed from the Digvijay of Nakula. After Jarasandha Vadh, Arjuna claimed to Yudhisthira to bring tributes from all kings of the world, that is the only way to proof Yudhisthira the just as emperor. He himself went towards north, Bhima wet towards east, Sahadeva towards south and Nakula towards west. Integrating these four invasions, a perfect Ancient India Map or rather to say, a map of entire civilization can be developed in four parts. Check out the map of Nakula's Expansion here.